Vases cannot be filled with water! They make a beatiful display for dried or artificial flowers. They are finished with shellac and 3 top coats of gloss laquer.
Wood goblets are beautiful pieces of art. My goblets are all finished with a food safe finish but are seldom used for actual liquids, A single or double captive ring goblets makes a perfect wedding or anniversary gift.
Turned boxes are great for use as a covered candy dish or for keeping small items such as jewerly.
Visit the picture gallery to see Vases, Goblets and Turned Boxes that have been sold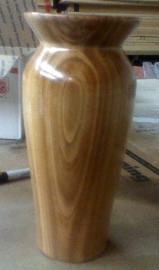 Siberian Elm Vase 4" X 9"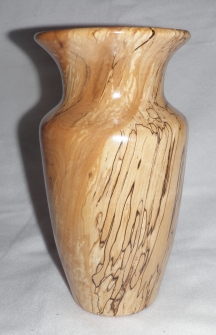 Spalted Maple Vase 5' x 10"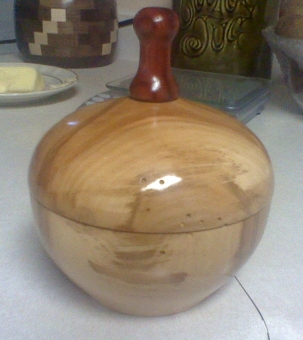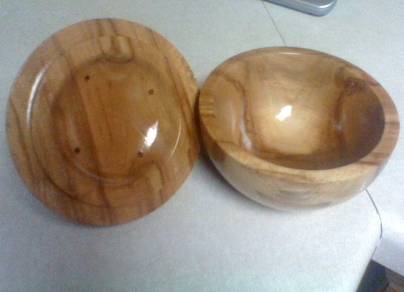 Wormy Applewood turned box 4" tall 5-3/4" with the finial, 5 " diameter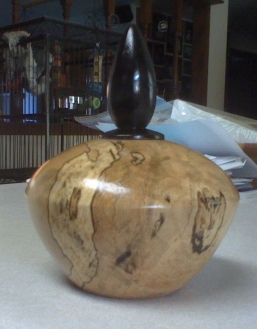 Spalted Black Cherry hollow form this would make a nice urn for a small pet.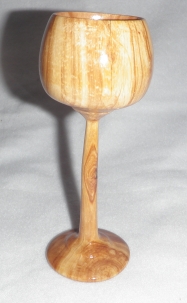 Applewood goblet 6-1/2' X 2-1/4"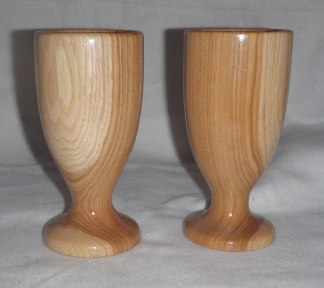 Elm glasses 3-1/4" x 6-1/2"